The Plus III Transceiver is the most reliable, feature-packed, easy-to-use solution for remote flash and camera triggering available. The goal was to keep all of the capabilities of the Plus III and add the top hot-shoe feature of the FlexTT5. 
I took into account the flash housings of the most popular DSLR brands Pocketwizard remotes are used on. Even though their products can be used separate from the camera to trigger remote flashes, its original home is on the top of the camera. 
A PRACTICAL REPOSITIONING
The requirement of a top hot-shoe feature meant repositioning the UI. However, from a user experience point-of-view, it made the most sense to align the Plus IV's UI with the main UI of the camera. After snapping a shot, this enables the user to have both UI's within their field of view after they pull the camera away from their face. 
I presented four form variations. This was a quick way to narrow the direction Pocketwizard desired.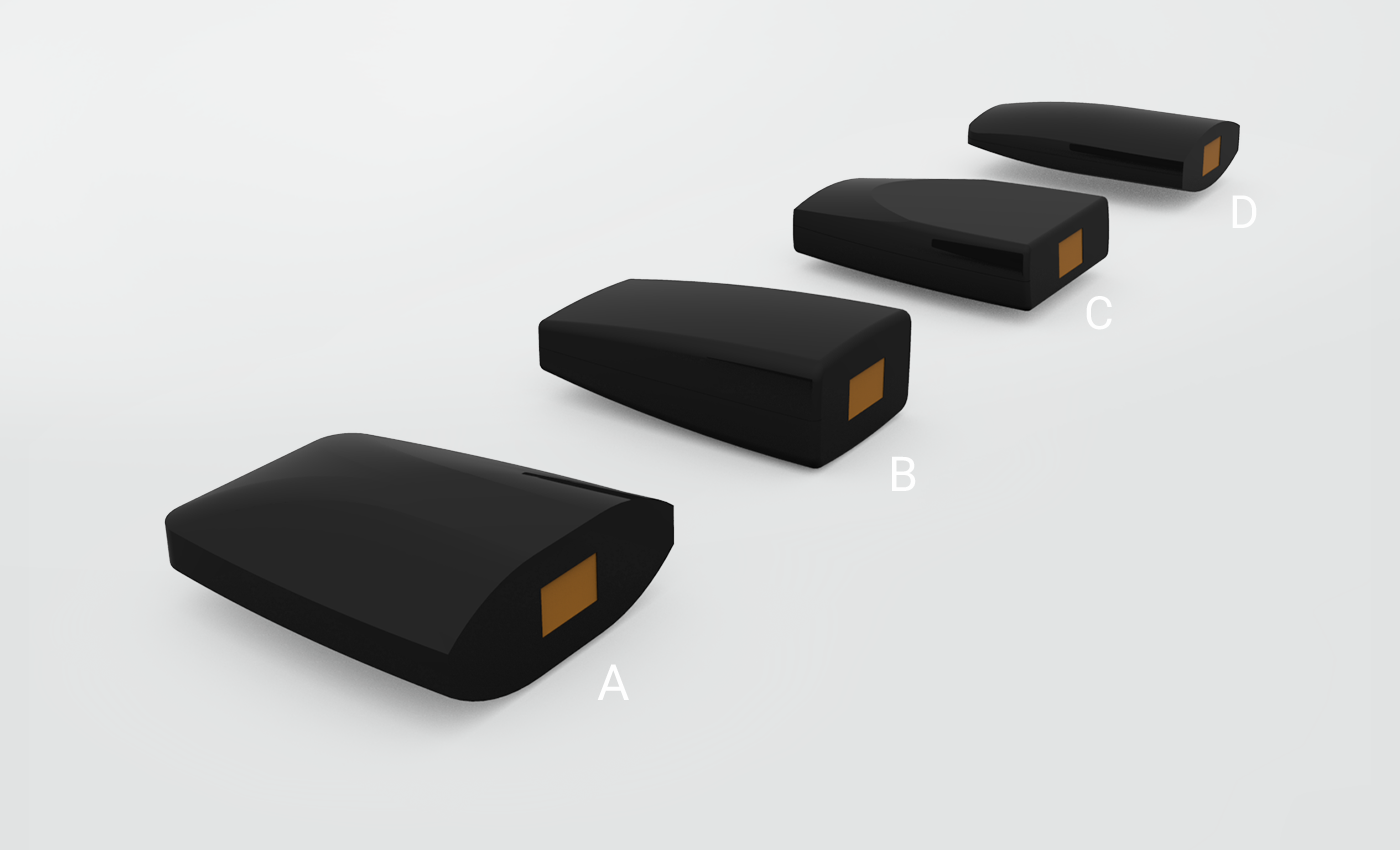 The design came down to forms A and B; the difference between a wide, flat form compared to a narrow, box form.  
The final decision was option B. Utilizing a narrow, box form was thought to be less of a viewing obstruction when looking over the top of the camera since the form takes up less horizontal space.
FINALIZING FOR MANUFACTURING
I presented my design to Engineering where modifications were made to meet manufacturing constraints.
NOW AVAILABLE AT POCKETWIZARD.COM